Rhynchanthus Hook f.
Curtis Bot. Mag. t. 6861. 1886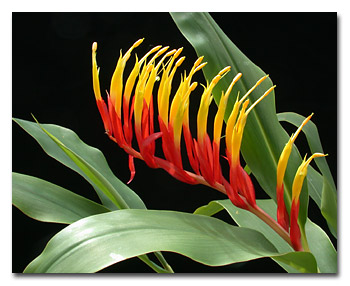 Usually epiphytic. Inflorescence terminal on a leafy shoot with bright red bracts each saftending one orange flower. Lateral staminodes absent and the labellum reduced to a small tooth at the base of the filament. This genus is represented by 6 species distributed in Myanmar, India and South China. This genus is known in India by only its type species ie., Rhynchanthus longiflorus Hook. f.